Jump to:
Review a Video
---
Login to your account
go to the My Videos page
find the video you want to review

Click on the Review button or on the preview thumbnail

The video will appear in a pop-up window
Press the Play button on the screen to start playing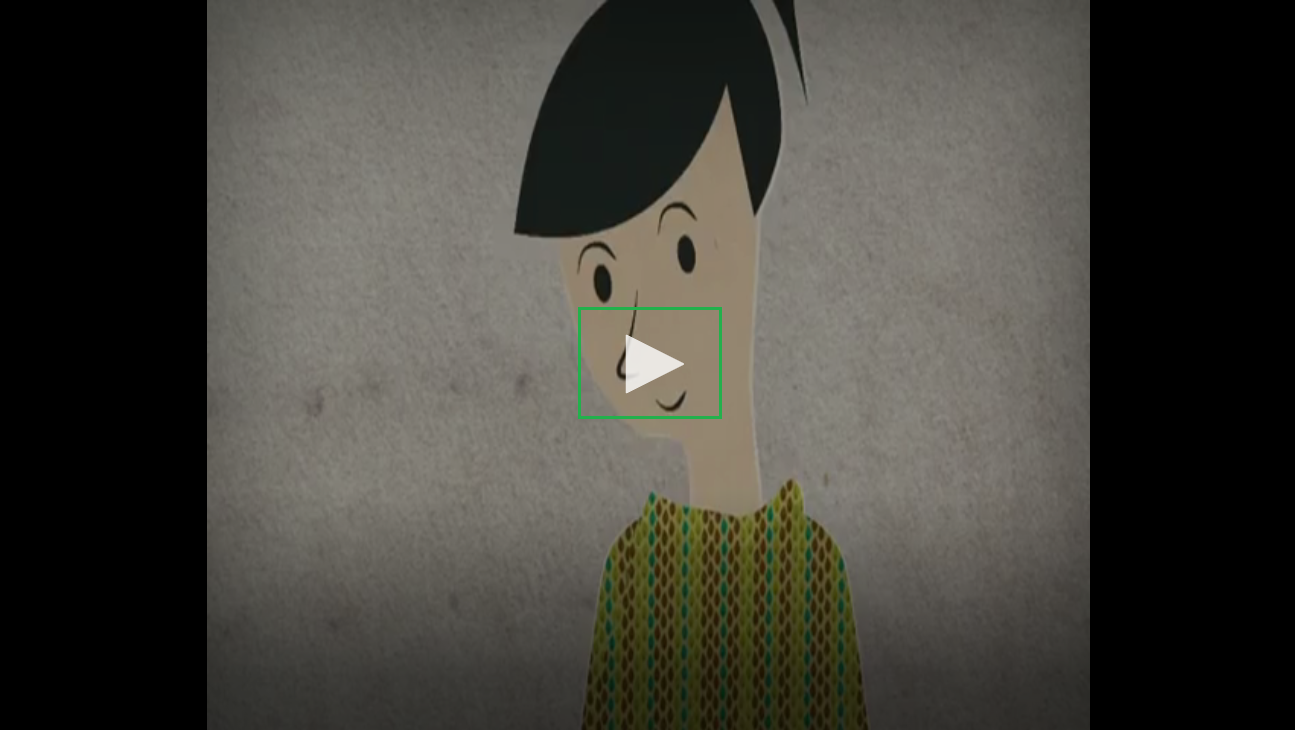 Delete a video
---
Find the video you want to delete

Click on the Delete button

A pop-up confirmation window will appear. Press OK

Rename a Video
---
Find the video you want to rename

Click on the More Details button

Type in the new video name and then press the Update button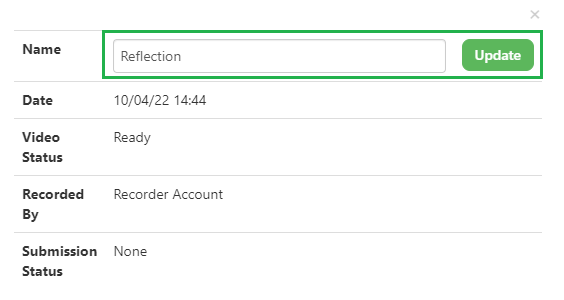 Submit a Video - Recorder
---
When you submit a video, your admin/s will have access to review the video and will decide whether to submit the video to Teachstone or reject it.
Login to your account
Go to the My Videos page
Find the video you want to submit - you can either use the search bar or just browse to it

Click on the Submit button

Follow the on-screen guide to walk you through the submission process and to confirm all requirements have been met
Populate the form (see images below) then click the Create Proposed Submission button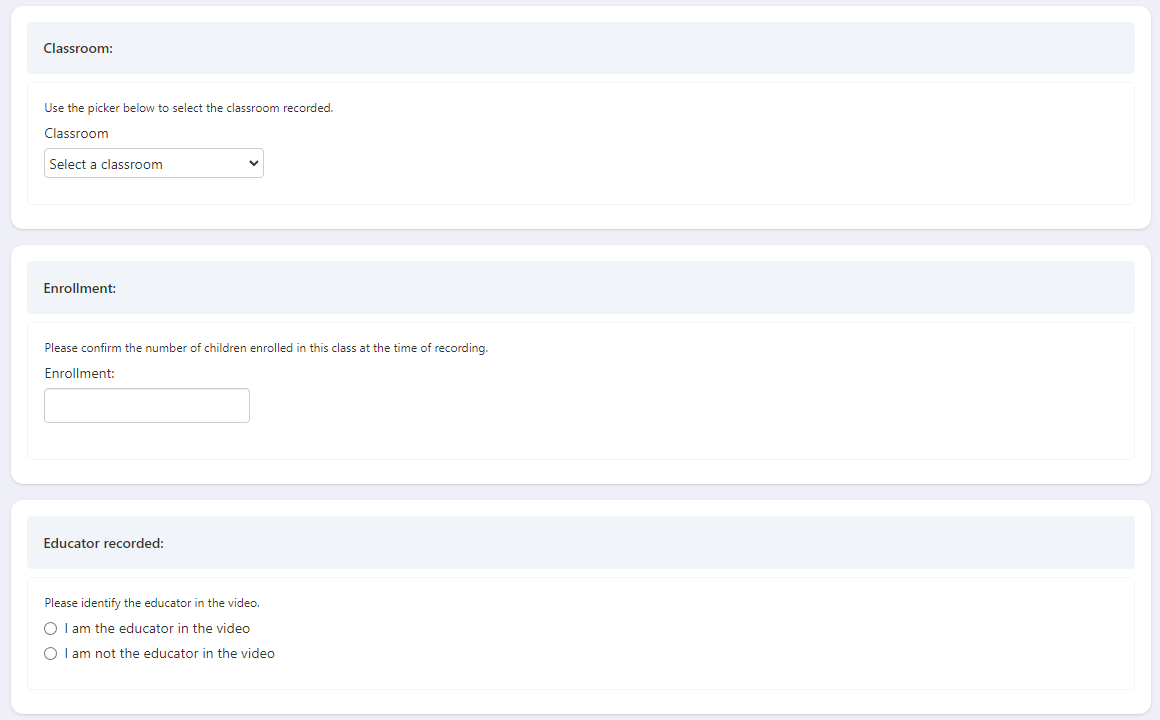 A confirmation message will appear stating that your video has been proposed to your admin for submission.
The admin will also receive an email notification about your video being proposed

Your video will now appear in a Proposed state

Submit a Video - Administrator
---
For admins, the submission process for their videos is slightly different to Recorders.
Admins can decide whether to propose a submission or make a final submission to Teachstone. A final submission to Teachstone will skip the proposed stage needing an admin approval.

The rest of the submission form is exactly the same as the Recorder process. Once all fields are completed click the confirm button to submit or propose the video, as you have selected.

Rejected Submissions
---
Submissions can be rejected by both your administrator or Teachstone.
To see the feedback and who rejected the video click on More details

You can then see the below fields:

My Videos: Overview
---
These are the different statuses you may see for your recordings:
! - Waiting: Has started uploading but is not currently uploading. Check the progress on the recording device
! - Uploading: Currently uploading. Check the progress on the recording device
! - Transcoding: Has successfully uploaded and is being processed by the servers
No Status: Uploaded and ready to review, delete or submit
Proposed: Has been proposed to your admin/s for review and submission
Submitted: Proposed video has been submitted by an admin
Rejected: Proposed video has been rejected by your admin or Teachstone admin